"… Locanda dell'Aioncino, haute cuisine restaurant, wine shop and B&B with four bedrooms surrounded by a vineyard. (…) A real treat. "(Ville & Casali Magazine, January 2018)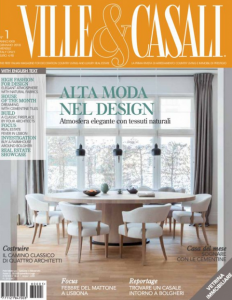 "Romantic and Luxurious Tuscan Honeymoon Stay on a Vineyard!!"
September 2018
A large room with wonderful views. Comfortable bed and well appointed bathroom. Lovely terrace with glorious views over the vineyards and Tuscan hills and where we had our breakfast and evening meals. Lots of choice for breakfast and delicious evening meals. Friendly, welcoming and efficient staff. We will return!

Having to leave! We wish that we'd booked at least one more night.
---
"Thank you for a wonderful stay"
October 2018
Rooms were very comfortable and quiet, breakfast spread was amazing.
---
"Simply wonderful, Tuscany at its best"
October 2018
Simply wonderful a most beautiful room and bathroom . Lovely and quiet, breakfast a revelation
---
"Exceptional!!"
April 2018
Beautiful villa in the best part of Tuscany. The accommodation was nice, breakfast was good, and the countryside was great. We enjoyed every minute. The proximity of Bolgheri and fantastic restaurants in the area of 10km with the best wine in the world.
---
"Fabulous stay in a dreamy Tuscan location. Definitely will return!"
August 2017
Fabulous inn nestled in the middle of vineyards. Lovely restaurant and plentiful, homemade breakfast. Excellent location just a few minutes from Bolgheri.